Memorial Day Commemoration


This year's commemoration will be at the old (lower) Montgomery Center Cemetery. It will be on May 25th at 10:00 a.m. It will feature a speaker, roll call, honors by American Legion Post 42, and refreshments. Please join us to pay our respects to those veterans interred in Town.


---

Scholarship Applications

The deadline for applications for the MHS Annual Scholarship grant is May 1st. An application was mailed to all eligible Montgomery high school seniors and it's also available on our web site.


---

Pratt Hall Update

The two clear glass lancet windows on the west wall were removed without incident the first week of February and taken to Jeff Fellinger's Newport workshop for restoration. We expect them to be reinstalled by May 1st, followed shortly thereafter by the re-installation of the Stained glass windows, final plastering and painting, and re-installation of lights, lanterns, and pews.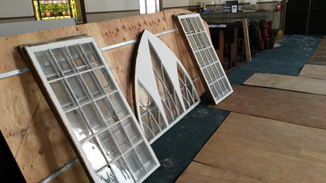 Sections of Lancet Window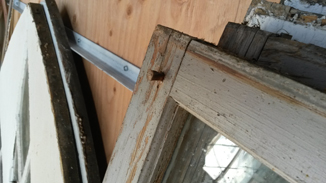 Peg Holding Window Tenon
---

Some Signed Copies of 3rd Edition Still Available


There are a few hard copy, and paperback, copies of the updated Town history, signed by Bill Branthoover, Joe Sherman, and Jo Anne Bennett, available. They can be purchased on line, at Lutz's Automotive, or at the Town Office. Discounted prices are available for members. If ordering on line please send us a separate email specifying you want the autographed copy.

---

Civil War Ends With Surrender of Lee April 9, 1865


This year marks the end of Civil War 150th Anniversary commemorations. The last person credited to Montgomery to die during the war was Moris Braman who served in the 11th Vermont Infantry. He enlisted in October of 1863, was captured and made a POW in July of 1864, paroled in February of 1865 but died on April 1st, just 8 days before Lee's surrender. He is buried in Montgomery Center.
---

Longley Bridge Update


The Longley Bridge design work is to be completed by the engineers by the end of November this year. It will preserve the Town Lattice design used by the Jewetts but be beefed up with larger truss timbers, more trunnels, and some laminated beams integrated into the floor to achieve a load rating of 20 tons. Construction is planned for 2017.
---
Montgomery History Quiz Answers
1. B. 10th, The value of Montgomery's equalized grand list is larger than Richford's, Franklin's, Fletcher's, Berkshire's, and Bakersfield's.
2. D. 211, Montgomery's per pupil spending is among the lowest in the State.

---

The MHS Board is...

Scott Perry, Bill McGroarty, Marijke Dollois, Sue Wilson,
Pat Farmer, Elsie Saborowski, Jo Anne Bennett, Tim Chapin, Patty Perl,
John Beaty and Mark Baddorf
2015 Membership Campaign Underway
---

Save the Date - 2015 Annual Meeting June 28th


This year's MHS Annual Meeting will again be part business and part party as we unveil the newly restored west wall. We will be having social time starting at 3:00 p.m., a re-dedication, then the business meeting, and a chicken barbecue buffet served at 5:00 p.m. We will only have food for 50, so please call or see Elsie for reservations at 326-4528.


---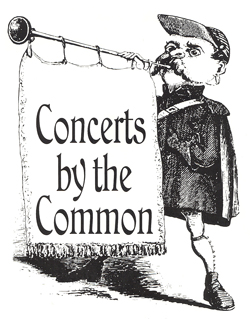 Summer Concert Series Under Review
Steve Hays is retiring after 25 seasons as director of the MHS's "Concerts by the Common" and is taking a well deserved rest. We can't begin to thank him enough for this signature program that has won acclaim, developed membership, and entertained us all on a warm summer night.

The Board is exploring our options but unless we can find a new volunteer director or develop some alternate programs/events this 25 year tradition must come to an end. If you have ideas for programs and are willing to manage organize and direct them, please contact any member of the Board.


---

This Quarter in Montgomery History
April 1925: Covered bridge builder Savanard Jewett dies.
May 1995: MHS revives annual Memorial Day commemoration.


June 1833: Montgomery voted to establish one school district for every seven farms.
---

Upcoming Montgomery Anniversaries

Fuller Bridge - 125th in 2015

Baptist Church - 150th in 2016

Congregational Church (Grange/Town Hall) - 175th in 2016

Methodist Church - 175th in 2018

First Settlers and First Child Born - 225th in 2018


---

Hectorville Bridge Committee Feasibility Study
The Town-appointed committee to erect the Hectorville Bridge has proposed to locate it at the Rec Center as part of a park & information kiosk. They've secured State and Town funding for a feasibility study which should refine the design and cost for any future project there. MHS Board member Pat Farmer is part of the group.
---
Former Baptist Church NRHP Nomination

The State Division for Historic Preservation is due to review the MHS sponsored, application for the former Baptist Church to be placed on the National Register for Historic Places this Spring. The Society will purchase the NRHP plaque as soon as it's officially announced.
---

Bricks and More


The next order of engraved walkway bricks will be placed soon. If you would like to order please contact Pat Farmer. You can also order on line at out
History for Sale
link. You'll also find books and other merchandise there too.