This time of year we remind everyone about the
TD Bank Affinity program
. Anyone with a TD Bank account can designate the MHS as their Affinity partner and the Bank will make a donation based on the average aggregated annual balance of the participants.
Thanks to all of you that have already designated us. We can always use additional members. The more participants and the more we save, the greater the donation from TD Bank.
---
THIS QUARTER IN VERMONT AND MONTGOMERY HISTORY
January: 1794 - two stars added to the U.S. flag, Vermont and Kentucky.
February: 1987 - Ben and Jerry's "Cherry Garcia" flavor introduced.
March: 1895 - Montgomery votes to establish a library, elects commissioners and applies to the State.
---

HISTORY QUIZ:

1. Lincoln did not have a beard when he was first elected president. He grew a beard before his inauguration though, some say upon the recommendation of 11-year-old Grace Bedell who wrote to him:
"I have got four brothers and part of them will vote for you any way and if you let your whiskers grow I will try and get the rest of them to vote for you. You would look a great deal better for your face is so thin. All the ladies like whiskers and they would tease their husbands to vote for you and then you would be President." (Women could not vote. )
2. b. There were four major candidates for president in the 1860 election; Republican (Lincoln), Northern Democrat (Douglas), Southern Democrat (Breckinridge), and Constitutional Union (Bell).
3. d. Voter turnout was 82%. Lincoln won nearly 40% of the popular vote and 180 electoral votes. Douglas won nearly 30% of the popular vote and 12 electoral votes. Breckinridge won 18% of the popular vote and 72 electoral votes. Bell won 12% of the popular and 39 electoral votes .
Source: Wikipedia Election of 1860. Accessed December 2018.
---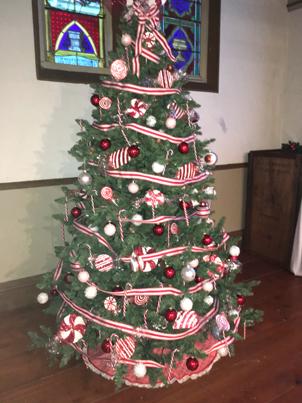 Another Noela Masterpiece