2011 Membership Drive Wrapping up


Our 2011 membership drive is wrapping up. If you haven't already, please send in your membership. A reminder letter will be going out soon. We hope we can count on you to help us continue our work on the building and the many activities, programs, and services we undertake each year.
---
Regional Societies Luncheon

The MHS hosted representatives from 9 societies from Franklin and Grand Isle counties at Pratt Hall in May. These meetings, which occur about every six months, allow us to share ideas and network. After lunch we went over plans for the Regional Expo, talked about summer and fall events, and exchanged items being deaccessioned.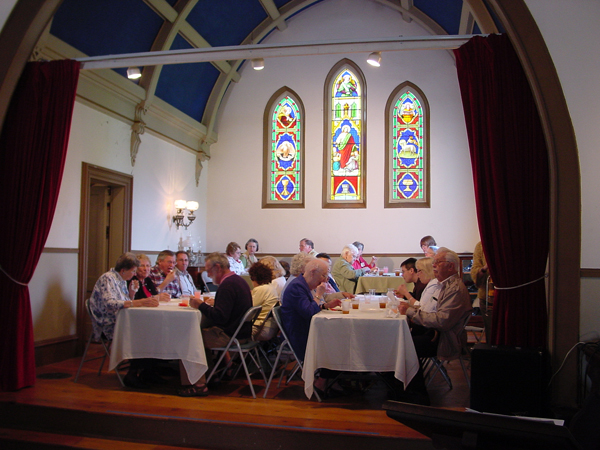 John Libbey from Richford presented the MHS with a wonderful gift at the meeting. It was from his family which owned the Clapp Farm (the old red house across from the school drive). His mother was working in her garden when she unearthed a silver thimble. After it was cleaned up she could read the script engraving "Hatty Clapp". This probably belonged to a Harriet Clapp but which one? It could have been the first girl, and Joel's sister, born in 1796, or one of two nieces born circa 1845. It's beautiful. Thank you John.
Hatty Clapp Thimble


---
Pratt Hall Entry Work Update

We're wrapping up the Pratt Hall project. Jan Lewandoski completed his work on the project with the installation of the small window in late June. Society volunteers will be patching interior holes and building new steps and a ramp soon.
We spent nearly $30,000 in cash on the structural repairs and restoration of moldings, and other architectural details. Donations of volunteer time, services and materials will likely add another $20,000 in value bringing the project to about $50,000 by the time we are through. Grants will pay about $14,500. The remaining bills will be paid out of our general fund comprised of membership donations, and TD Bank Affinity grant funds.
Vermont History Quiz Answers
1. c.
2. b. This includes volunteers credited to Montgomery.
3. c.
For more details, including sources, see the article on "Montgomery and the Civil War" posted at the
History
link on our web site.
---
This Month In Montgomery History


In July 1979, The Montgomery Rec. Center
was officially opened

.
---
Don't Miss These August & September Events

August 7th: Diller Quaille String Quartet

August 26th: Art Show & Sale Preview and Member Appreciation Reception

August 27th: Art Show and Sale

September 10: Banjo Dan and the Mid-nite Plowboys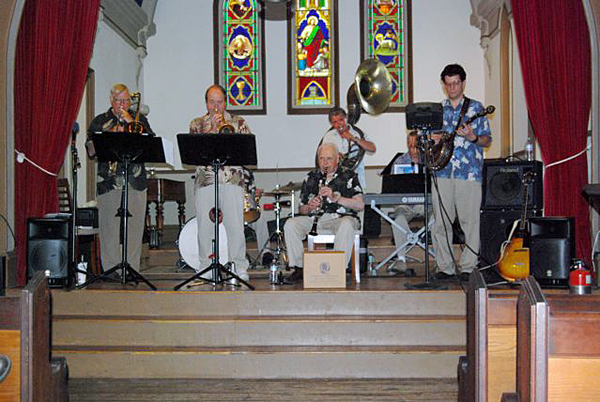 Onion River Jazz Band July 10, 2011 courtesy Ken Secor